For the 3rd edition of Proteins & Peptides Conference, the Gala Evening will be held on Wednesday, the 25th of July, 2018 from 18.30 at the Avully Castle in France.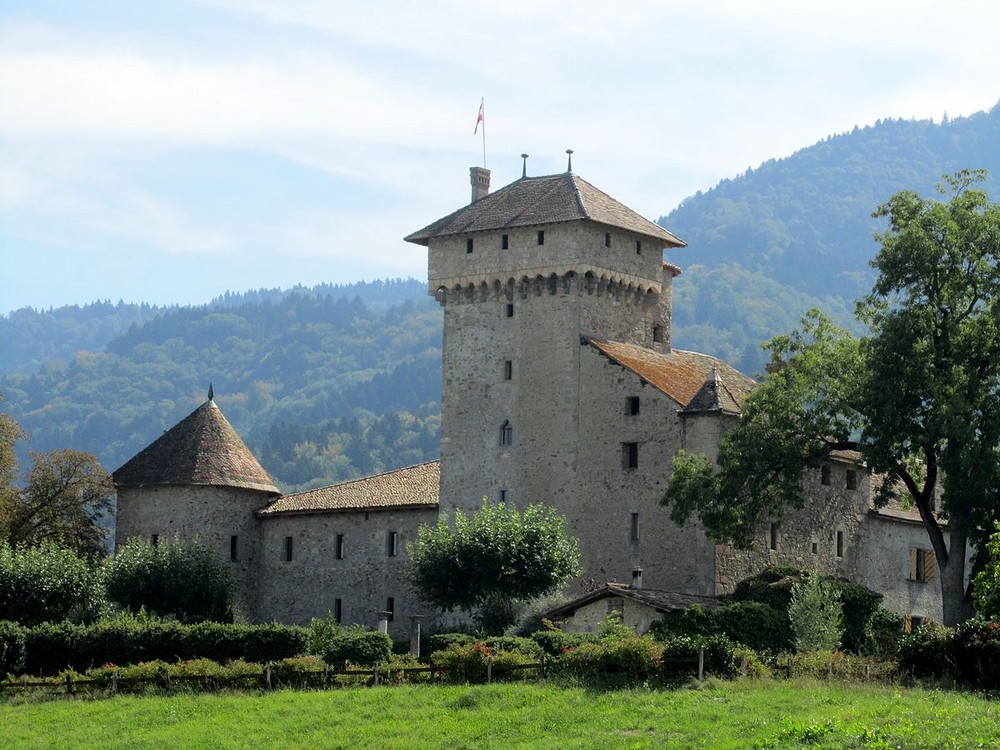 Probably built in the 12th century on Roman ruins, this strong house was the fief of the lords of Avully, before passing to the family of Saint-Michel at the end of the XVth century, then to the family of Saint-François de Sales in 18th century.
Listed as a historic monument, the castle has been beautifully restored thanks to the Malraux law and it has regained all its medieval charm: donjon, water moat, drawbridge, rooms decorated with murals and museum will tell you the history of middle Ages and Savoy.
This majestic place will welcome us for an evening mixed with history, music and amusement.
In this exclusive setting, the P&P Conference organizing committee wishes to offer you an unforgettable time travel into a 14th century medieval banquet, faithfully arranged as for the first Lords of Avully.
A five course medieval banquet that is a treat for all senses will be served whilst you are being entertained by minstrels and musicians in costume.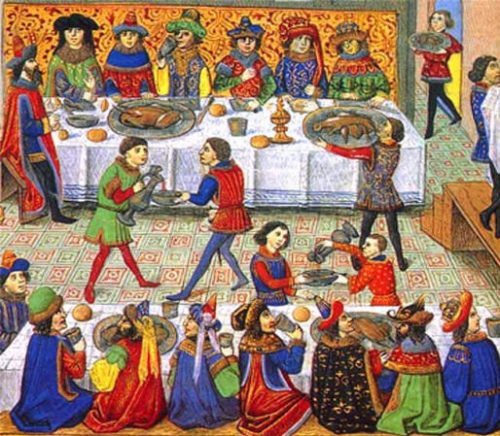 All the dishes served in this occasion will be composed of seasonal fresh products, available at that time in Europe. As in modern French cuisine, bread will not be missed on the feast table; spelt flour bread will be served as round bellied loafs, baked in the traditional stone oven. Most fruits and vegetables will be cooked or dried, since fresh products were believed to cause diseases.
The house of Savoy had had a reputation for magnificence and stylish living since the mid-14th century, and up to 200 goats and lambs, 100 calves and 2,000 poultry birds were recommended for a major day of feast. Respecting the tradition, all meals will be served on wooden plates and with only spoons and knives as cutlery. Since the fork was invented much later, as in medieval times, the knife will be used to pinch or cut.
It is notably that in medieval times it was considered very unhealthy and un-prestigious to drink water (probably due to the poor hygiene conditions). Many fermented beverages such as wine, beer or fruit ciders, served in traditional terra-cotta goblets, were thereby preferred. Hypocras, a red wine mix with sugar and spices such as pepper, cinnamon, cardamom, ginger and cloves, and sage wine will slake your thirst.
P&P Gala 2016 photos